What kinds of media will
the IoT usher in?
First, the digitalization that has been occurring on the screen with the
adoption of the IoT will expand beyond the screen. So far, digitalization has
been advancing on our smartphone, computer and display screens, but that
will spread beyond the screen to our home appliances, cars, communities
and social infrastructure.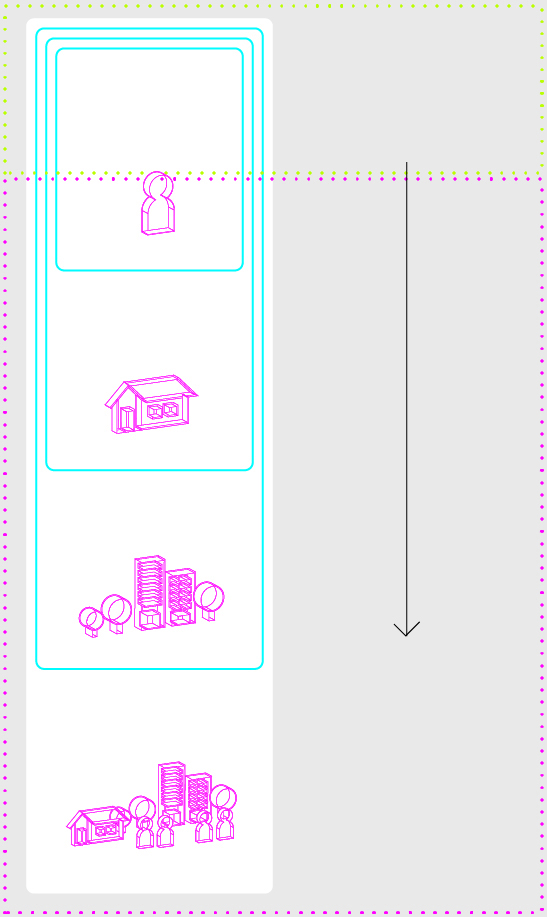 Second, with the adoption of IoT, "Me" information will be accumulated on
various things.
Not only will your history on the web be gathered, as it is now, but your
history in various other aspects of life will, too. AI installed in your car will
know your home address, where you work, the composition of your family,
how you spend your weekends, your favorite shopping centers and
restaurants, the type of fuel you use and how you fill up, your favorite music,
attitude to driving, and how frustrated you get when you hit traffic jams every
day.
If AI is added to a refrigerator, it will know how often you go shopping each
week, what brand of beer you like, your favorite fruits and the veggies you
don't like, whether you're dieting, how much fresh food you allow to go bad,
and whether you freeze food only to forget about it ever after.
We have already reached an age where products connected to the IoT collect
this information on us, or "Me Data", and it can be managed centrally with
one ID.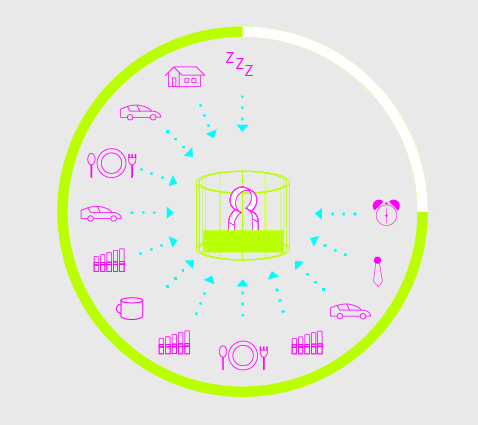 An individual's behavior history,
purchase history, preferences,
and mood will be accumulated
and understood by various IoT
devices
Third, what benefits will the increasingly rich Me Data from the adoption of
IoT, have in our lives?
The answer is the optimization of recommendations by AI. We already have
recommendations based on purchase and search histories, and data on, but
it's thought that the more AI learns our Me Data, the more it will be able to
predict our behavior and be able to provide what we need when we need it
through various IoT devices.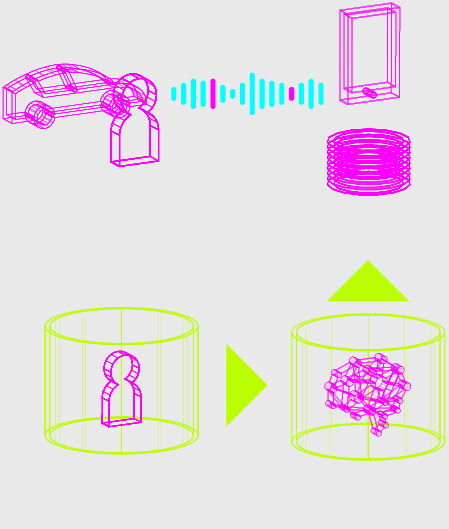 ---
(1) IoT (Internet of things): the spread of things connected to the Internet, (2) accumulation of Me Data on individuals, (3) IoT (Intelligence of things): AI functions analyze and predict, allowing the provision of optimal solutions for the situation through various IoT devices. We think that this represents the advent of the next new media that will change lifestyles in ASEAN after the smartphone.
Me Data is accumulated 365 days a year through all kinds of IoT devices

Output
Leveraging accumulated Me Data, optimal solutions (recommendations) will
be made by various IoT devices to suit the situation predicted by AI
---
"Assistive Media." This is the name we'd like to give the means for providing not just right-time, right-place communication, but also solutions, which the adoption of the IoT will make possible.
Sei-katsu-sha's behavior at that time will not be passive, as it is with mass
media, neither will it be proactive, like it is when they search for information
on the Internet or on a mobile device. Instead, it might be as if they are
asking a friend or family member who knows them well for advice about a
problem or something they have on their mind. We are entering the Assistive
age, where we'll get what we need from information and solutions optimized
by Me Data and AI. The media and our lifestyles are set to become more
Assistive.
IoT = Assistive Media
Not just right-time, right-place communication,
but provision of solutions, too
It is thought that the introduction of IoT technology will advance digitalization
beyond the screen and, through the acquisition of sei-katsu-sha information,
sei-katsu-sha and devices will work together to make decisions and deter-deter
mine what actions to take, changing lifestyles. Now let's look at the lives of
ASEAN sei-katsu-sha after adopting IoT technology.





Technology
or device
Media
sei-katsu-sha
behavior

TV

Mass media

Mass behavior

Computer

Interactive media

Information transmission
Searching

Smartphone

Personalized media

Anytime Anyplace